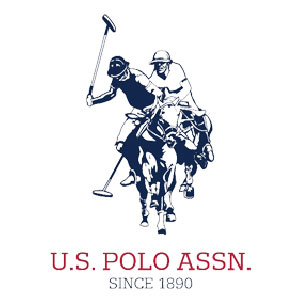 USPA Property
USPA Properties, Inc., headquartered in New York, is the owner of the U.S. brand. Polo Assn. whose products are available in department stores, multi-brand stores and numerous single-brand stores in more than 130 countries all over the world.
U.S. Polo Assn. is the official brand of the United States Polo Association, the only non-profit organization dedicated to the promotion of the game of polo that officially represents all clubs and players in the United States of America and which has been operating since 1890.
USPA Properties Inc., the subsidiary controlled by the United States Polo Association, coordinates and protects the Association's trademark worldwide. USPA Properties Inc., the wholy owned by United States Polo Association subsidiary, manages licensees in America, Asia, Europe, Russia and the Middle East to offer customers apparel, accessories, travel items, watches and shoes from U.S. Polo Assn..
Profits from the sales of branded products are invested in support of the Association and its projects. .
At the end of 2007, USPA Properties Inc. signs an agreement with Incom entrusting the Tuscan company with the production and distribution and developement in Europe of the brand U.S. Polo Assn..
The first European collection designed and created specifically for the European market by Incom was presented in January 2008 at the 73rd edition of Pitti Immagine Uomo.
Since the brand's debut on the European market, Incom has pursued the goal of completing the U.S. Polo Assn. clothing range: consistently with this objective, Incom adds to the men's clothing line, first the children's collection, then the women's collection and, subsequently, introduces the baby collection and the underwear and beachwear line.
The latest born in the U.S. Polo Assn. is Denim Co. line with which the brand reveals its idea of jeans.